We want to share with you three reasons why hiring a booth will be one of the best decisions you make and something your wedding guests will remember for years to come!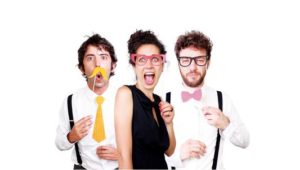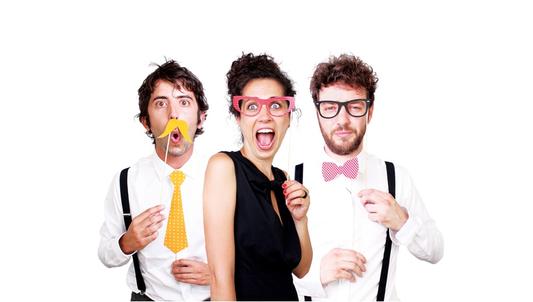 Entertainment
Having a few activities besides dancing at your reception is a good way to make sure all your guests have fun. Sometimes people just want a break from busting their best dance move, and the photo booth provides a nice escape. It's also a good place for people to gather and socialize and your guests will love it. We always have a queue to get into our booth and when guests come out they are always smiling; so much so they come back again and again! The photo booth is not a singular activity and people tend to visit the booth in large groups for a photo. Even the most camera shy love to get involved as you take your photos. That is the laughter and joy that keeps other people at your wedding interested in the booth as well.
Unique Wedding Favors
One of the best parts about photo booths are the prints you get instantly! We've all been to weddings where the favors are a gift that soon gets tossed or forgotten about. Change that by thanking your guest in a less cliché way by sending them home with printed photographs that serve as a constant reminder of how much fun they had at your wedding. You shouldn't be surprised to see that photo hanging on their fridge when you stop by to visit. What better way to remember a fun day than with pictures? Prints are here to stay! You can't put your iphone on your fridge, but your guest can take their prints home and place them where they will see them every day.
Age Friendly
Guests of all ages can enjoy this timeless entertainment. This type of fun appeals to all guests and is a fantastic choice to add pizzazz to your reception. Best part about it is you don't have to be young to enjoy a photo and your grandma might not want to dance to Beyonce! She might want to take this 'photo opp' with her granddaughter and both of them have a memory and print to share. A photo booth adds variety and makes for a great activity for guests bouncing between the dance floor and conversations.
There are many reasons to have a photo booth at your wedding and whatever your reason may be, you will have something to look back on for a lifetime. In that exact moment your guests smiles will be captured, and now you'll be smiling too. Inkredible sounds would love to help create and capture beautiful memories. If you are interested in renting a photo booth for your wedding let Inkredible Sounds make your celebration a memory that will last for years to come. Book HERE